Most of our equipment is made from sustainably sourced ACCOYA weatherproof timber. Accoya is wood, but not as you know it. It is modified timber – through a process called acetylation. Acetylation is cutting-edge patented technology that enables the timber to resist rot, defy the elements and stay strong for decades — and is guaranteed to last 25 years! The process of acetylation alters the cell structure of the timber, and the finished product is incapable of retaining moisture. Accoya timber is a Class 1 dimensionally stable timber that does not buckle, twist, or rot like other timbers. Accoya will naturally 'grey' over time. For aesthetic reasons, the timber can be re-oiled with natural water-based oil or stain periodically to maintain the timber colour. 
Fully recyclable, non-toxic and FSC/PEFC certified, this innovative timber is renowned for its incredible performance attributes and environmental credentials. 
This timber has proven successful in many applications around the world, such as in canal walls, bridges, external cladding, windows and doors. Due to its dimensional stability, it far exceeds any other hardwood or treated timbers available. Basically. It's… 'Outdoor Able'
Intense testing proved that this AC modified timber far outlasts any other hardwood or treated timber available. 
Outdorable Wood Information and Care Guide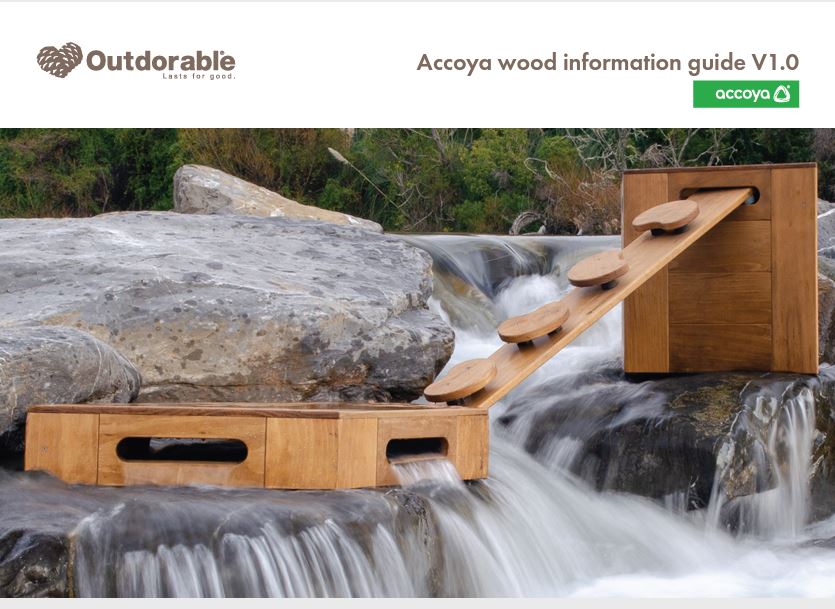 For more details information about the Accoya timber and what to expect as it weathers and settles into your environment, view our WOOD CARE GUIDE
Accoya outperforms the rest
ECO-LABELS
This AC modified timber has been awarded multiple accreditations and eco-certifications further highlighting its unique sustainability properties.

TRADA TRIAL RESULTS
This AC modified timber ( accoya ) was the only wood that did not cup in this TRADA trial on wooden cladding.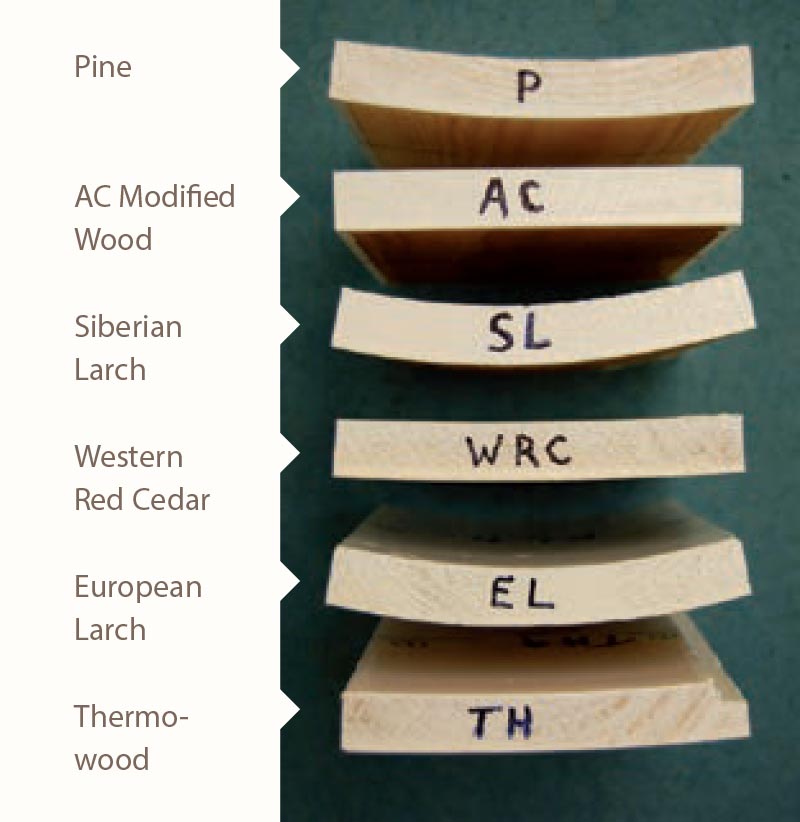 SHEET PILING
Results after 10 Years in fresh water: AC Modified Wood (on left) vs Unmodified Wood (on right)