Planning a new build or refurbishing?
A well-planned furniture layout provides optimum learning space functionality within budget and time constraints. We maximise storage efficiency, visibility for supervision and 'elbow' room for cohesive flow. From your architecturally designed floor plans, we will create a realistic 3D walk-through for you to visualise your learning centre fully furnished and ready for its open day.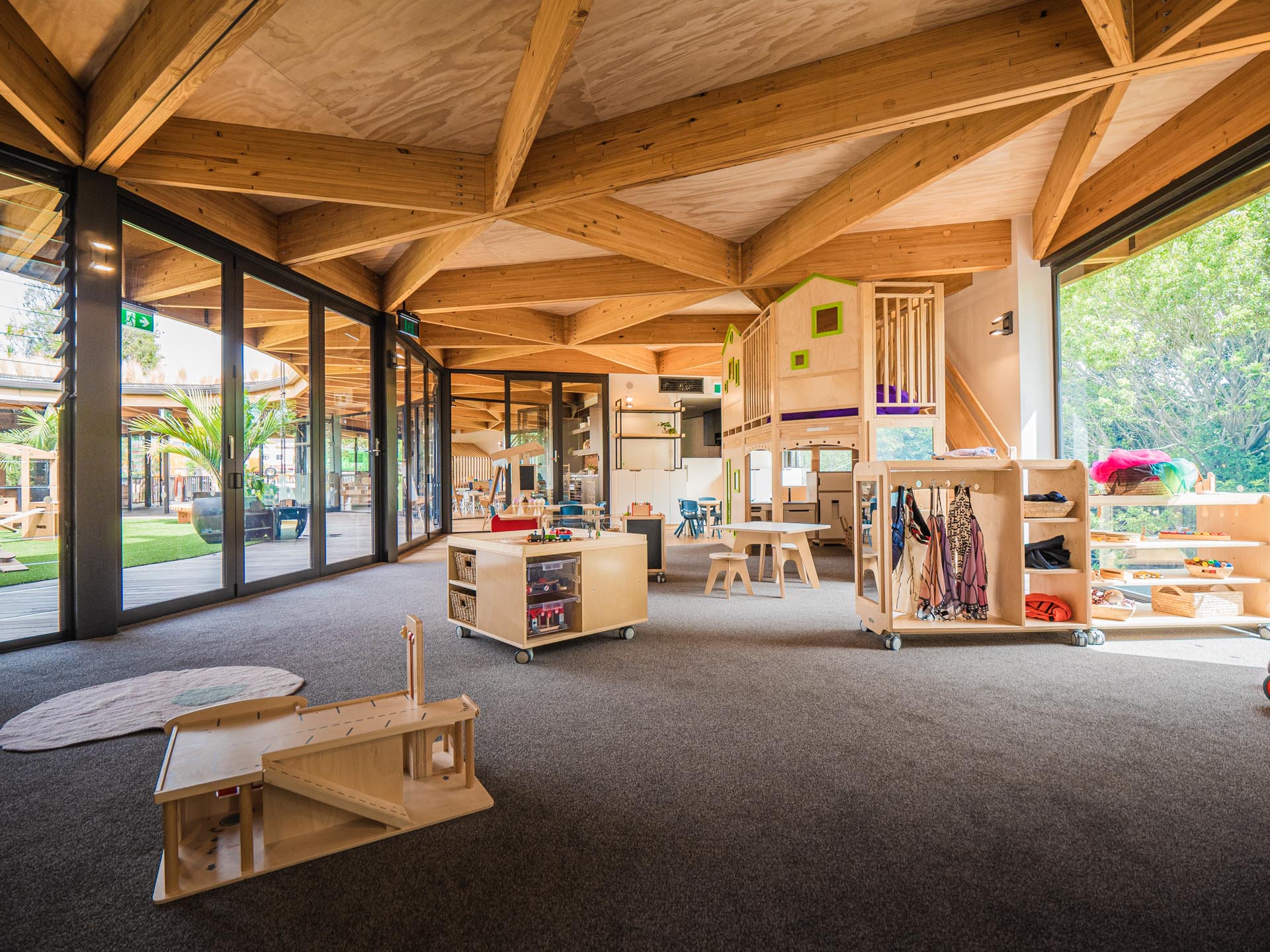 Your experience
We will be with you as a consultant from concept to turn key setup. Furnishing your space is our passion, ensuring we make a potentially stressful process easy is our lifetime commitment. We offer expert guidance from 15+ years in the industry. 
Save time, money and headaches with our furniture room planning service
"LSG and Ee are a passionate and dynamic team, where nothing is ever a problem. The team provide an impeccable service." Wendy Greaves, Owner of Laugh, Observe, Learn in Hastings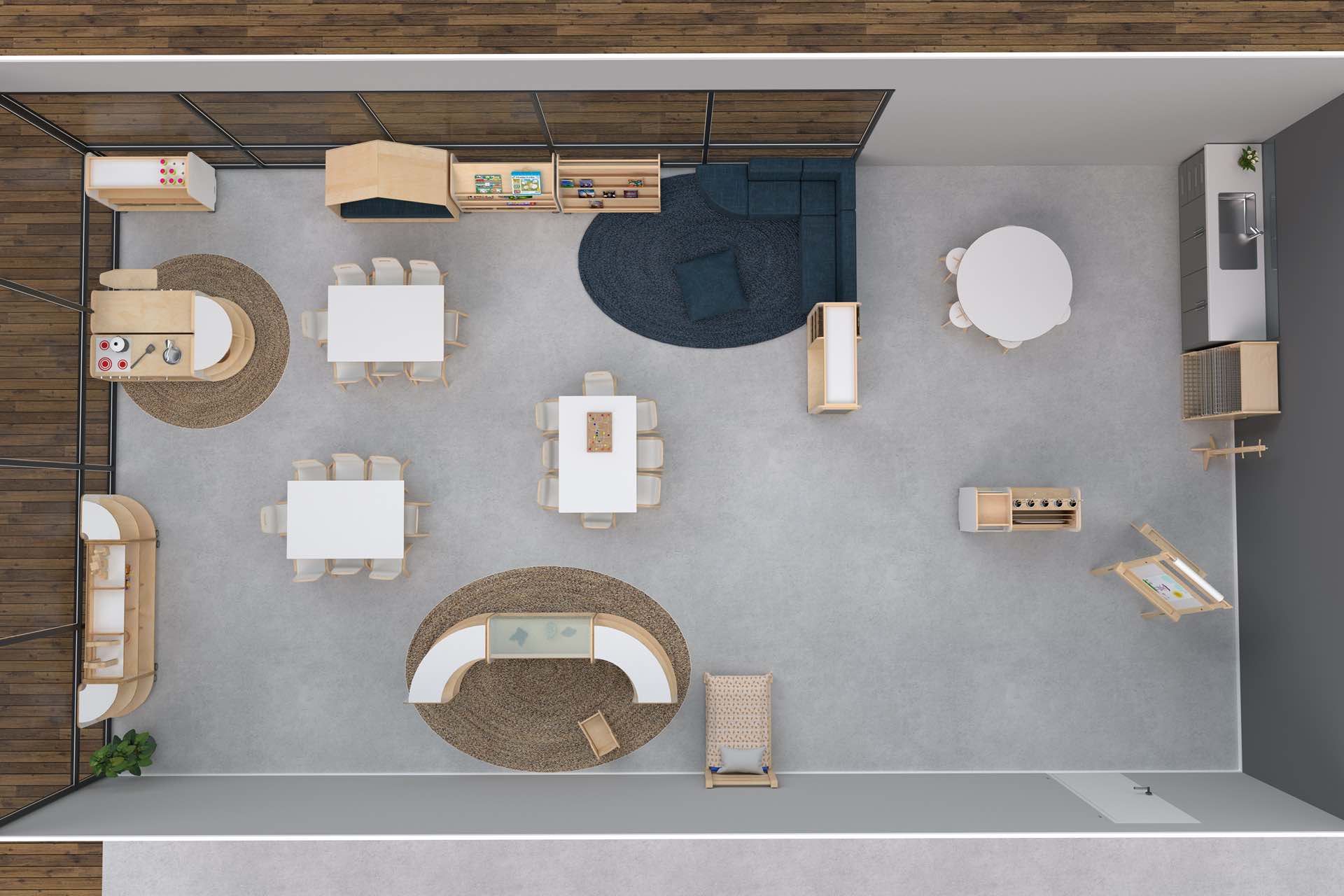 Our room planning package includes
Beautifully-furnished 3D centre walk-through
Itemised 2D floor plan
Budgeted quotation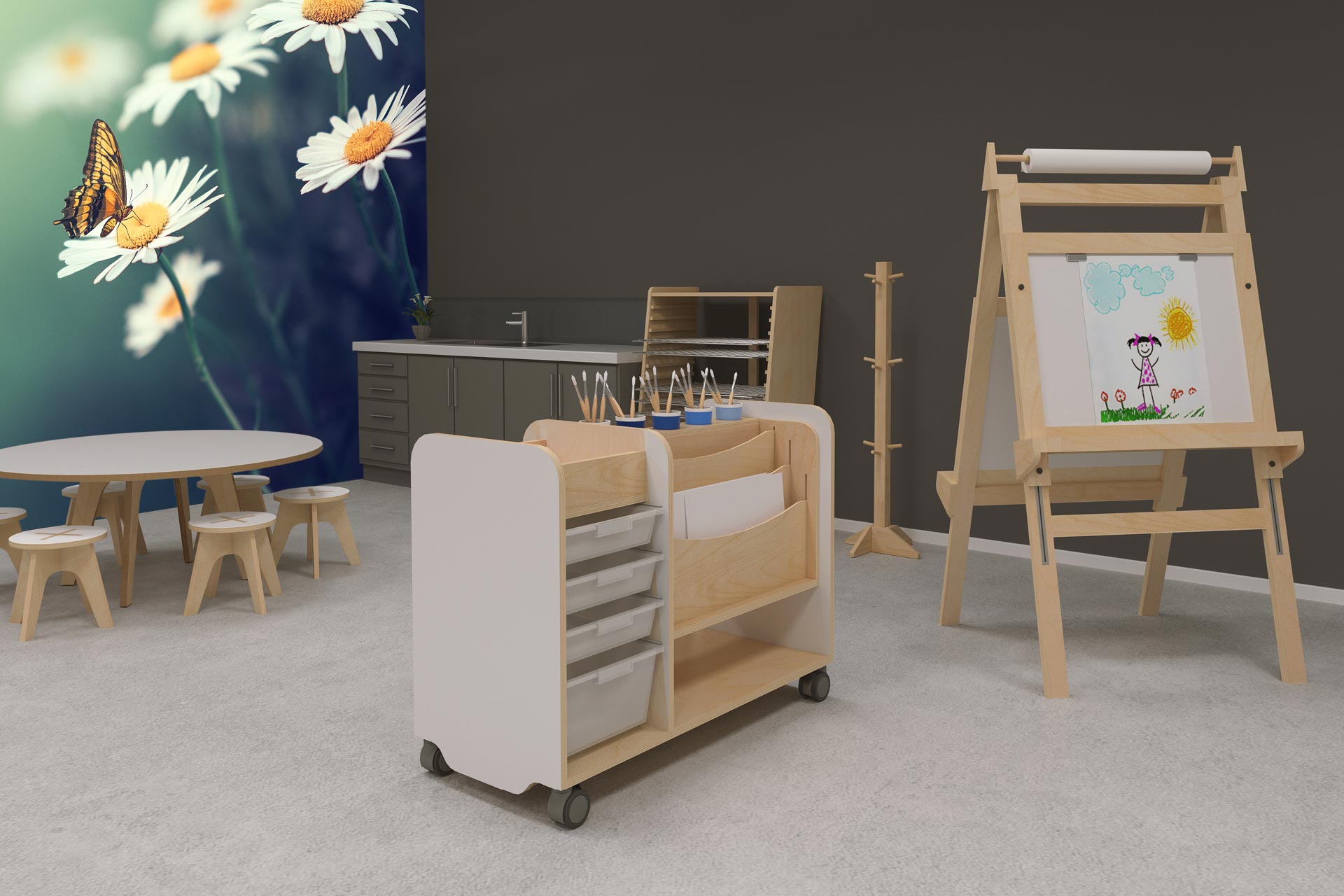 To start all we need is
Floor plans in DWG or PDF (or we can liaise with your architect)
Licensing capacity for the number of children in each age group per area
The time frame of your centres proposed opening/reopening date.
Special requirements and ideas you want to incorporate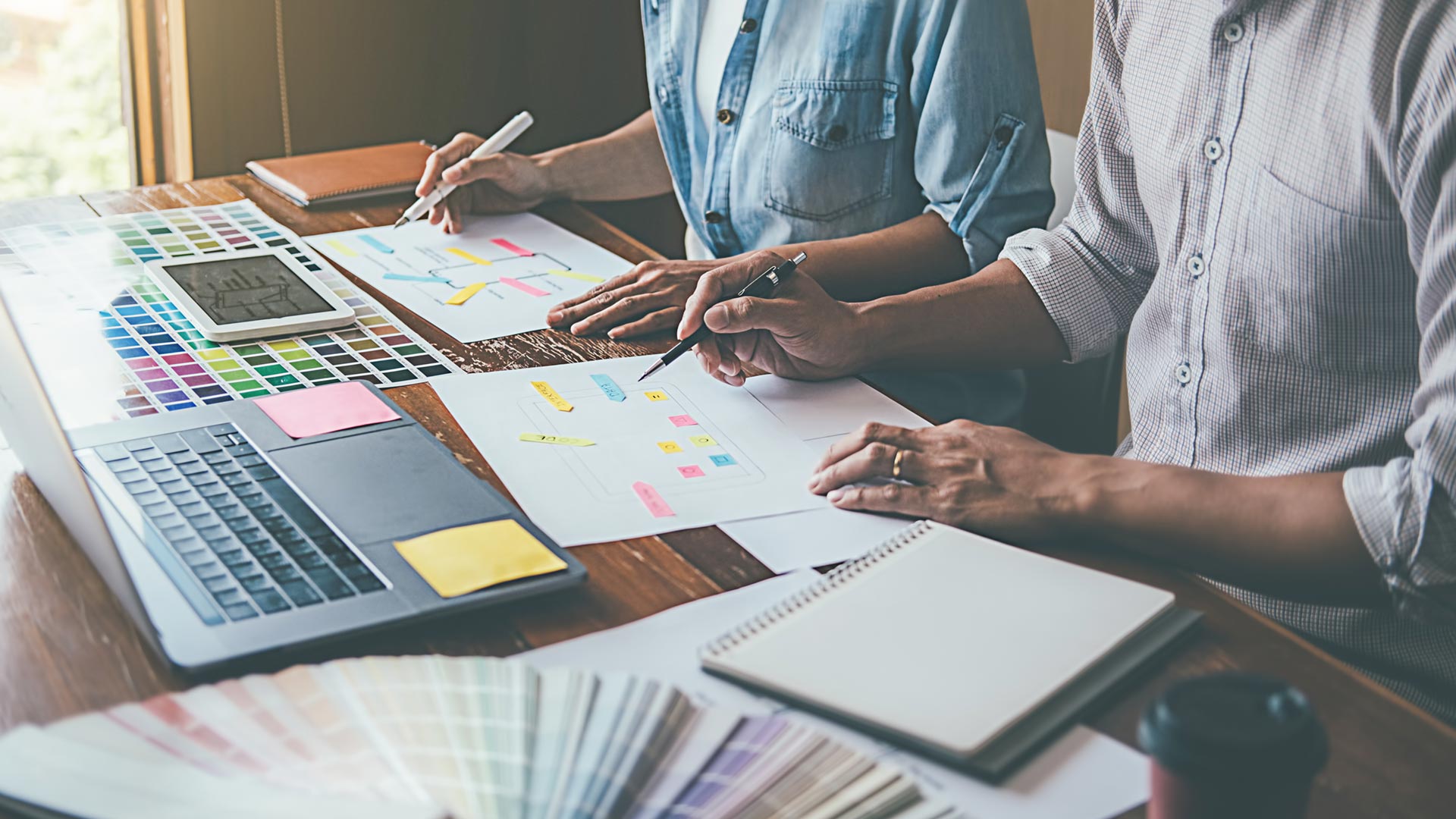 Get started by entering your details here or talk to a furniture consultant on 0508476227
SugarTree Lane Preschool
"We were looking for products that had a greater learning appeal when you first walk into the centre. Products that parents, the children and staff would respond well too. I've been in the profession for quite a while, and I've seen some really cheap items that look OK on the first impression, but given 1 or 2 weeks of use, look terrible. We were looking for furniture that has robust and timeless qualities."
Wayne Wright, Owner

The Willows
"We look for things that would suit our design, aesthetically pleasing, safe and durable and would stand the test of time. We needed to create great spaces for the children, things that we could move around and change, that was still light and natural. Its been fantastic and we get lots of compliments on the furniture. I've dealt with Grocare and Learning Spaces Global for many years, and I always find the service is amazing, the product has always been a great product, that has always lasted. Any issues we've got, they're really quick to resolve these, and they are open to any ideas, and keen to create new things."
Melissa Hempstalk, Centre Manager

Kindercare Learning Centres
"During Kindercare's most recent centre set-ups, we found the partnership between Learning Spaces Global and Every Educaid extremely beneficial.  The expertise and flexibility of both companies working together ensured the set-up process was easy and straightforward, and their passion for what they do is hard to beat.  The high quality furniture, combined with beautiful resources, has helped us create amazing spaces that support our team in developing each child's full potential."
Jen Blakeman, Purchasing Administrator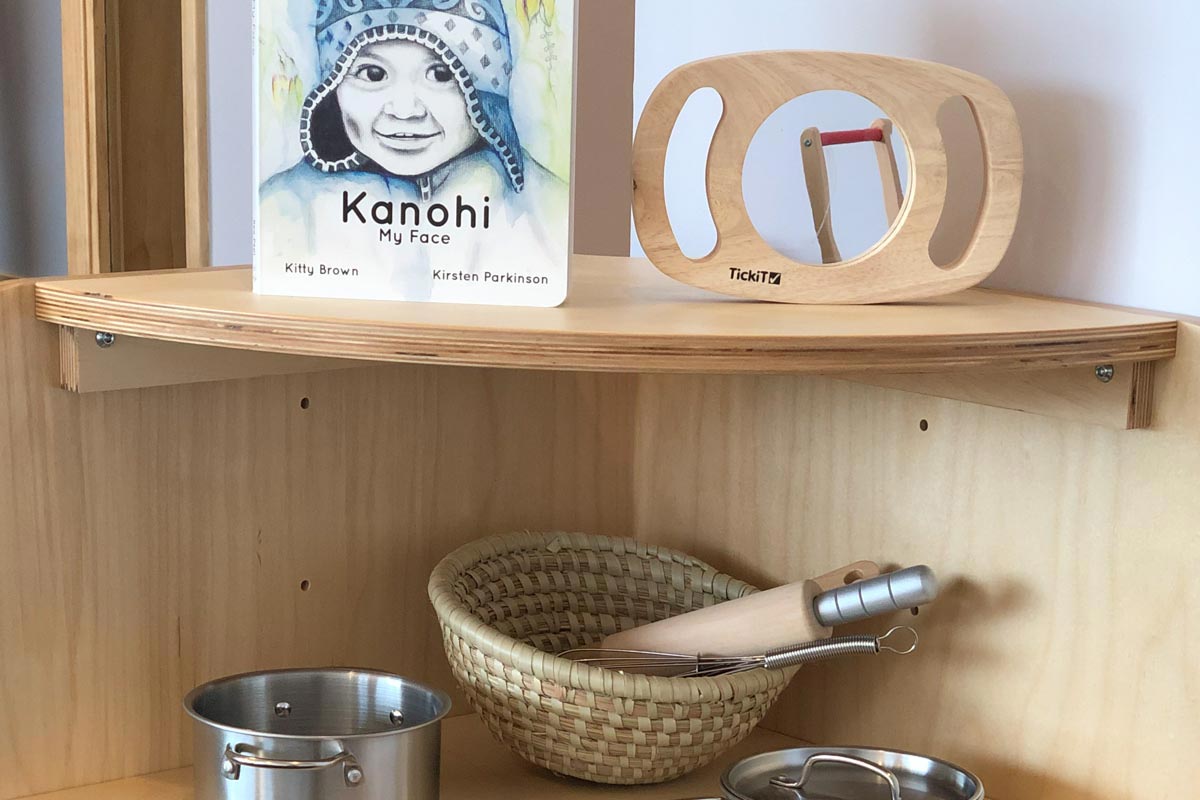 Knights Stream School
"During visits to our local ECEs we noticed attractive furniture that was enabling and engaging learners in focussed play. We are keen to ensure coherence for our learners from their ECE experiences to their learning at school so wanted play based furniture to feature in our junior spaces. We like the natural wood look and love the clear drawers that allow the resources to be accessed easily by all learners. The furniture is attractive and engaging, encouraging learners to interact with each other creatively. The products made to a very high standard that will stand the test of time in a busy learning environment. From their initial proposal presentation through to installation and follow up Learning Spaces Global have been great to communicate with. Products have arrived on time and they had staff here when furniture was unpacked and set up. That they have pride in their products and service at all levels is evident in the high quality of the experience we have had in working with Learning Spaces Global."
Anna Ashby, Associate Principal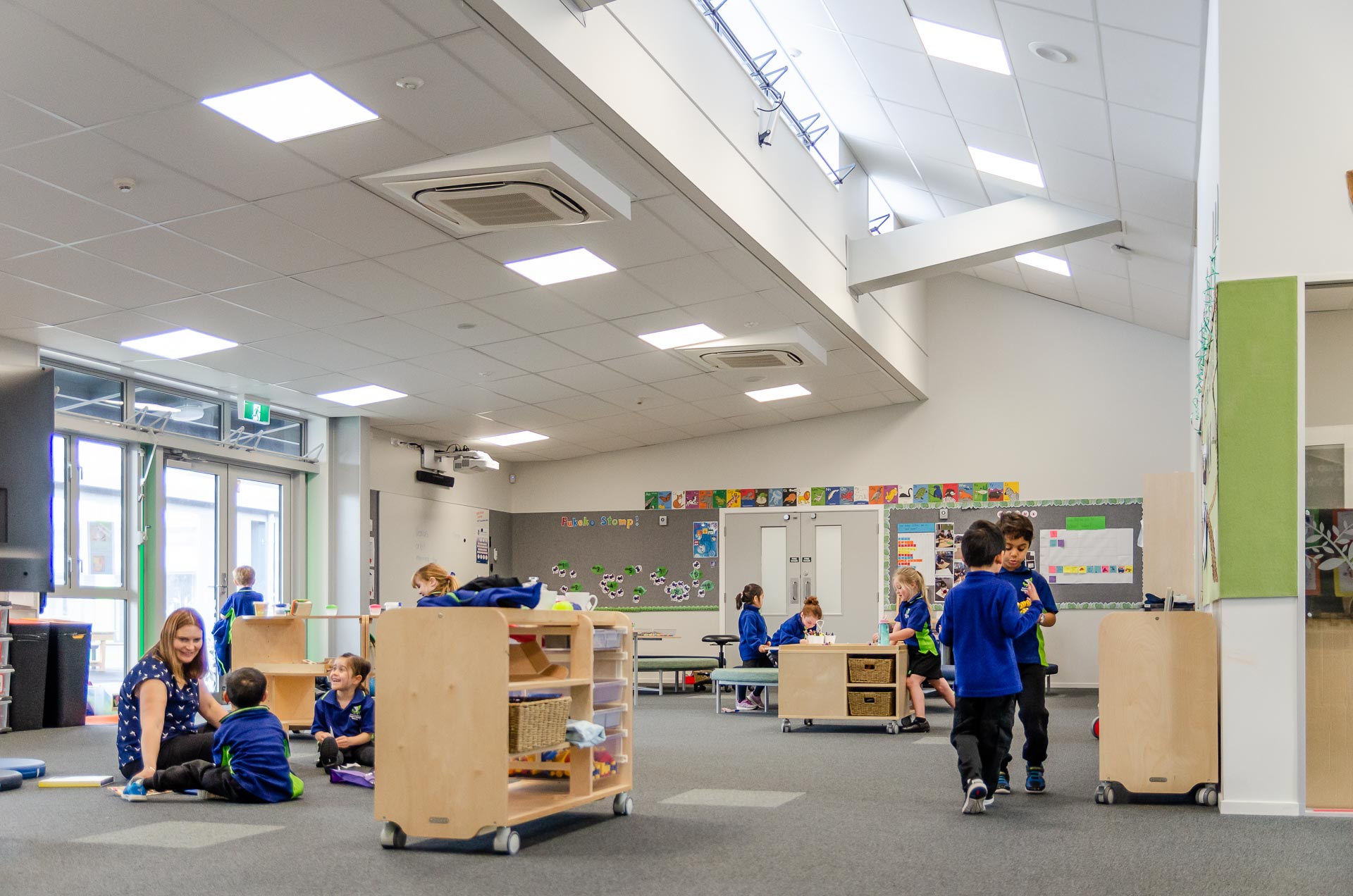 Ranzau School
"We were wanting to create a space that was calm, inviting and had a connection with nature. Flexibility, flow and functionality were very important factors for the fit-out. We were really impressed with the Learning Spaces Global team, their enthusiasm for creating amazing learning spaces, their attention to detail and innovative design. We were wanting to form a working partnership not just buy some furniture. In talking with the LSG team we quickly realised that they were interested in the same thing. This was very important in choosing our supplier. The LSG team have been fantastic to work with. Visiting our site, discussing our needs and offering their expert input into the design and layout of our space. The creation of 3D designs really helped us to visualise the space and get a feel for our learners needs and how the space would function. Setting up our new space was easy with the LSG team. They came in, installed and ensured that all the furniture was ready for learning. All our staff had to do was bring in their resources."
Dave Sampson, Principal