All of our play equipment is fully certified to current global safety standards including European, Australia and New Zealand EN1176:2017 and AS4685:2021 and NZS 5828:2015
It is becoming increasingly recognised that:
The development of a sense of what activities are safe or not safe is an important learning skill for children to master, as it is a life-long skill that every child needs to acquire. It is essential that children have opportunities to explore and experiment in an environment that provides a degree of managed risk.
What is required is the capacity to achieve safe play environments and equipment while still enabling children to take part in risk-managed learning experiences. Too little challenge for a child can often lead to inappropriate risk-taking. Outdorable outdoor natural timber play equipment is designed to bring you the perfect balance in safe play while allowing the children to explore their boundaries to the level they feel safe with as they develop.  
Within this standard, the minimum height of equipment for which certified impact-attenuating surface (soft fall) must be installed is 600mm high. That means for our 600mm Trapezoidal climber upwards, must be installed/placed on soft fall area with at least 1500mm of soft fall area from any point of the play structure. 
As our climbers are completely flexible, it is important to note that any challenge planks that are placed on the play structure are also only used on soft fall areas unless used at heights less than 600mm.
The safety standard AS 4685-2021 introduces a special classification names 'Supervised Early Childhood Services' (SECS). This classification allows the differentiation and specification of playground equipment specifically installed for supervised children under school age in an educational environment. The SECS classification allows the usage of moveable equipment – a range of purpose-made manufactured equipment that is not permanently fixed in place and can be adjusted and moved by educators on a regular basis to vary the play configuration. Our Outdorable BeaverLodge wooden outdoor play equipment comes into this bracket as being totally flexible and moveable, a perfect play solution for Supervised Early Childhood Services. 
We recommend children be supervised at all times while playing and exploring on and around our equipment. As these structures are totally flexible, it is the supervisor's responsibility to ensure that the equipment is set up in a safe and functional configuration. Common sense is the key factor.
All Outdorable outdoor play equipment that is over 600mm high or could be used or configured at the height of 600mm or greater is marked with our safety badge. Be sure you read and understand our PLAY STRUCTURE USERS SAFETY HANDBOOK before using the equipment. This can be downloaded from the link below. Also available for download is the copy of the safety certification for your reference.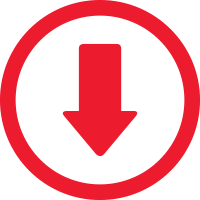 Download Outdorable
Safety Certification (PDF)