Beaverlodges are what you make of them!
Busy little beavers intelligently create their own lodges with mud, sticks and logs to provide them with shelter and food storage. Complete with tunnels and exits to protect them from intruders and provide access to their food supply. What a family of beavers can produce and effect is beyond our comprehension. Much the same with children when you let them freely explore on our BEAVERLODGE play sets, with endless ways to arrange the versatile trapezoidal climbers, allowing an entirely flexible learning experience.
Look at what you can do with our unique trapezoidal shape Beaverlodge climbers
There are 100's of ways to arrange these trapezoidal shaped climbers into different configurations, creating challenging and flexible learning for your children. Watch them make boats and set sail into the ocean, climb mountains, tunnel through caves, cross rivers or hide out in their very own fort.

How can Outdorable® timber structures last outdoors, all year round in my early childhood centre?
Our ultra-special weatherproof timber is completely durable in all weather conditions and guaranteed to last outdoors for over 25 Years! It's 100% environmentally friendly and holds multiple ECO labels. At last, you can enjoy the beauty of natural wood furniture that lasts outdoors.
Safety note
Any BEAVERLODGE climbers and planks used over 600mm high must be used only on sufficient soft fall (playground surfacing) that complies to AS/NZ 4422 for at least 1500mm from the structure at any given point. Learn more about Outdorable safety and certification.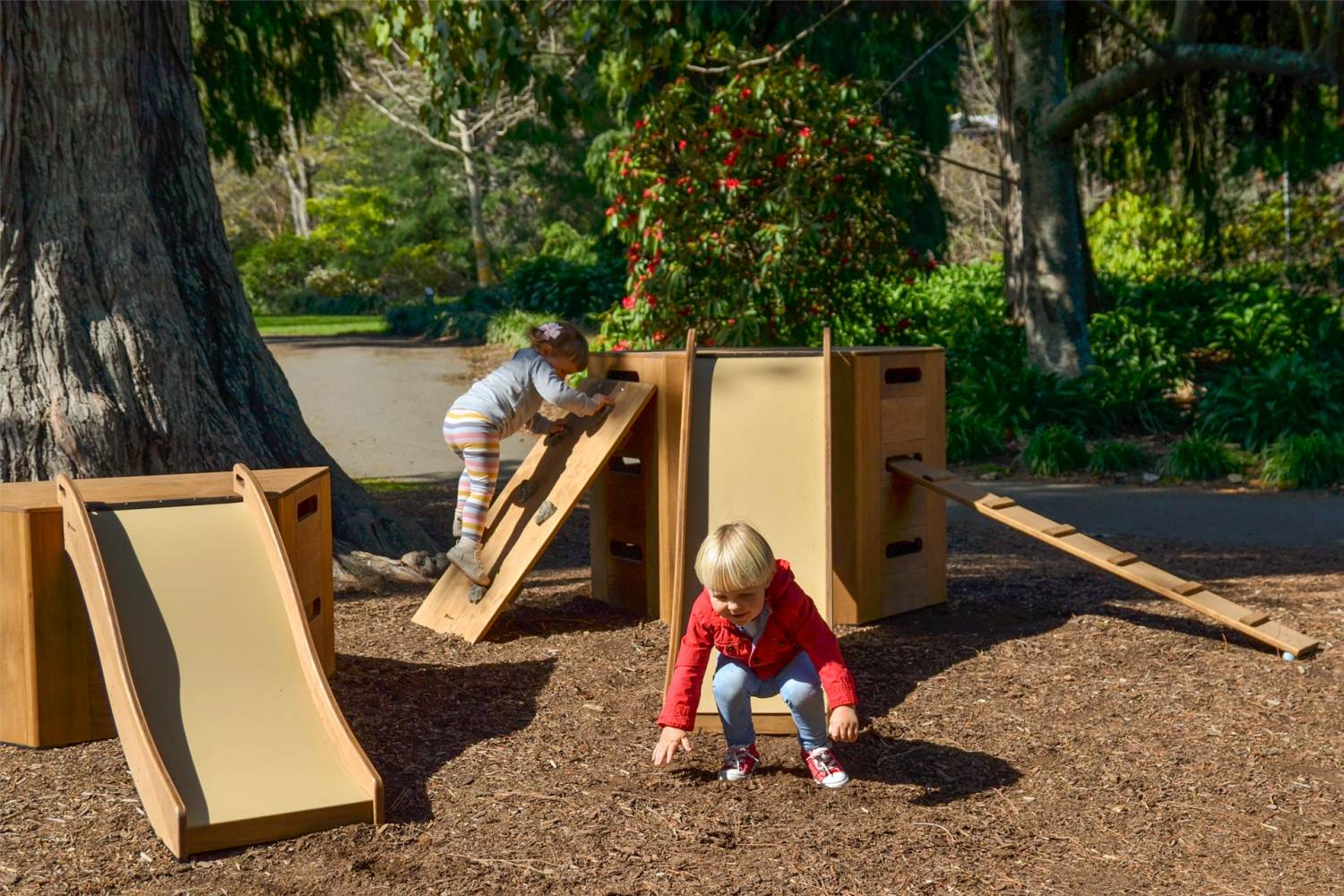 Why movable outdoor play equipment?
The unlimited flexibility of the Outdorable® BEAVERLODGE adventure sets encourages and stimulates imaginative play, gross motor skills using upper and lower body strength, hand-eye coordination, balance and spatial awareness. Three climber heights provide an appropriate challenge to suit each child's age and development stage. Fixed play structures get boring!
Let's go fishing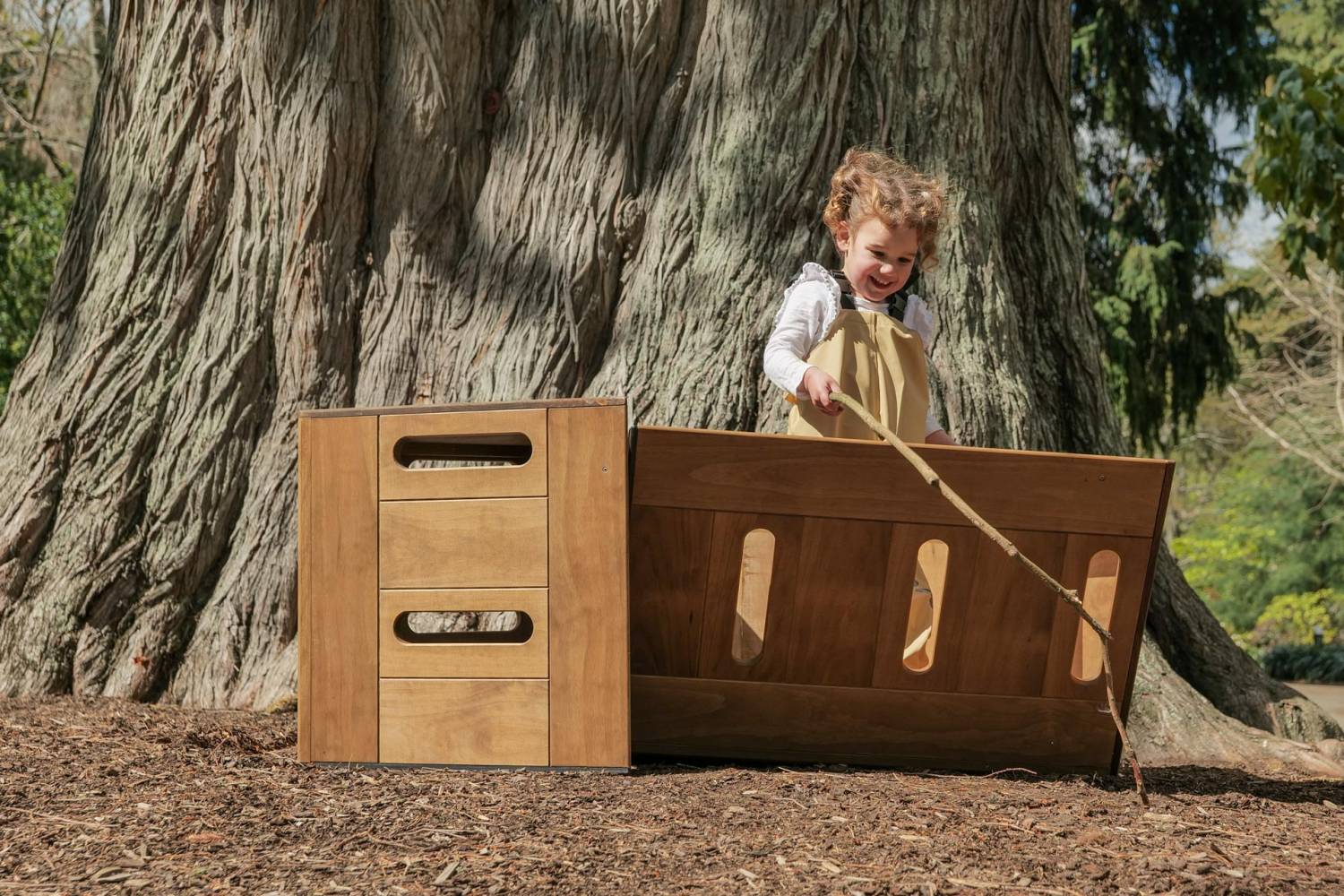 Let's go caving!