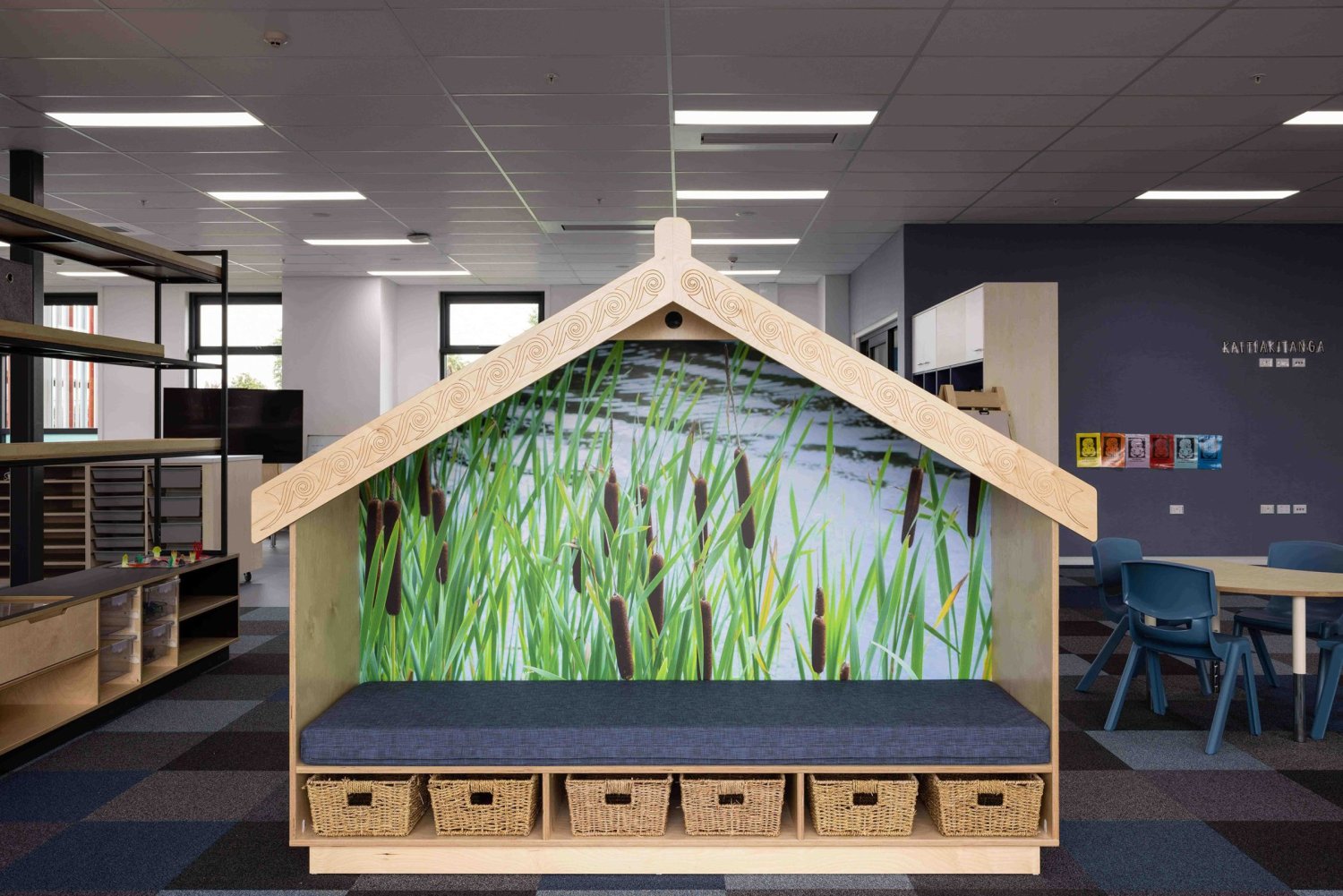 Project: Ngākōroa Primary School
Location: 1 Rorotu Ave, Karaka, Dury 2578
We worked with principal Lisa to create an environment that reflected Ngākōroa School narrative and vision, below is some snippets of the awesome feedback we received from Lisa. 
"There's a lot of research we know now, particularly coming out of Reggio spaces around the environment being the third teacher, so how we create those environments for children is pretty important to how safe they feel in a classroom."
"Even when the Prime Minister and our local MP Judith Collins popped in for our opening, they all commented on how beautiful the furniture looks, how the natural vibe, the colour schemes, the natural looking wood really helps to create a space that feels warm and welcoming and family like."
"The process of dealing with Learning Spaces Global has been really interesting because we've been building the school right through the middle of the pandemic... Having the 3D mapping options and then we were able to bring our teachers into the space when it was an empty shell with concrete floors and nothing on the walls with the big 2D maps that had been provided by LSG and the teachers were able to kind of move bits and pieces around and visualize the spaces and you know so it was really good to have that 3D video fly through, we could walk through with it in the empty spaces before they were furnished and make some decisions about the final furniture choices."