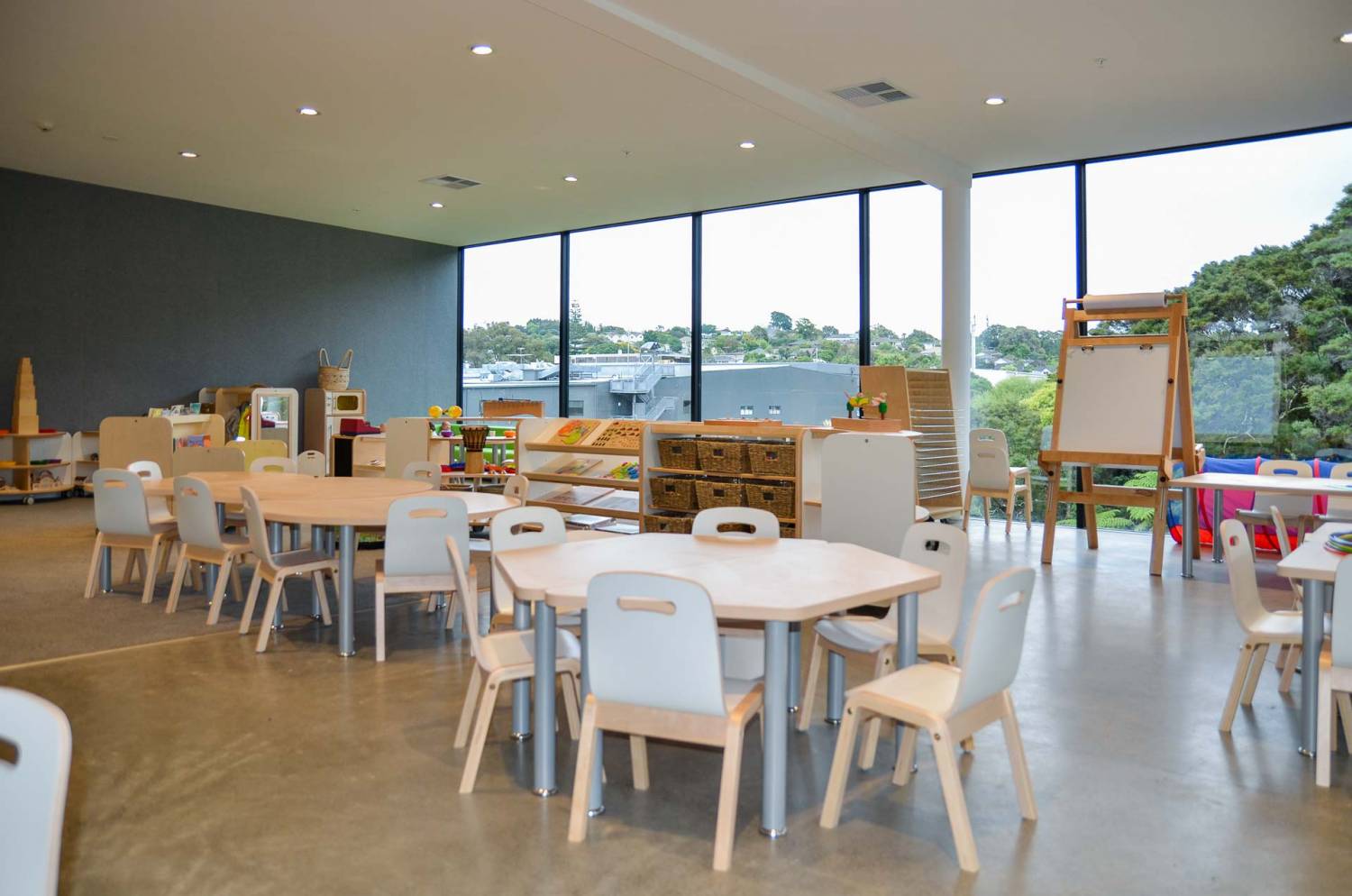 After several sessions between Northcote Early Learning Centre Developer's and the Learning Spaces Global Design Team, we were able to confirm on the layout, theme and furniture for their brand new centre in Northcote's Lake Road.
This modern, high-end design of this truly epic early learning centre spans two levels to make the most of its unique aspect overlooking a backdrop of beautiful New Zealand native bush in the heart of Northcote. There is a spacious open plan room on the upper floor for preschoolers, which is level with the road. Then four further classrooms on the lower level comprising of two for infants and two for toddlers. 
The Scandinavian inspired Learning Spaces Global furniture in this centre is made mainly from solid European Birch Plywood. Northcote decided on a mix of our two plywood finish options. The tried and tested LSG 'natural' high-durability UV finish and newer White HPL (High-Pressure Laminate) finish. The complimentary finishes blend fabulously into the learning spaces, and the incredible architecture of large open space, floor to ceiling windows and doors, high stud and neutral colour scheme just married beautifully together.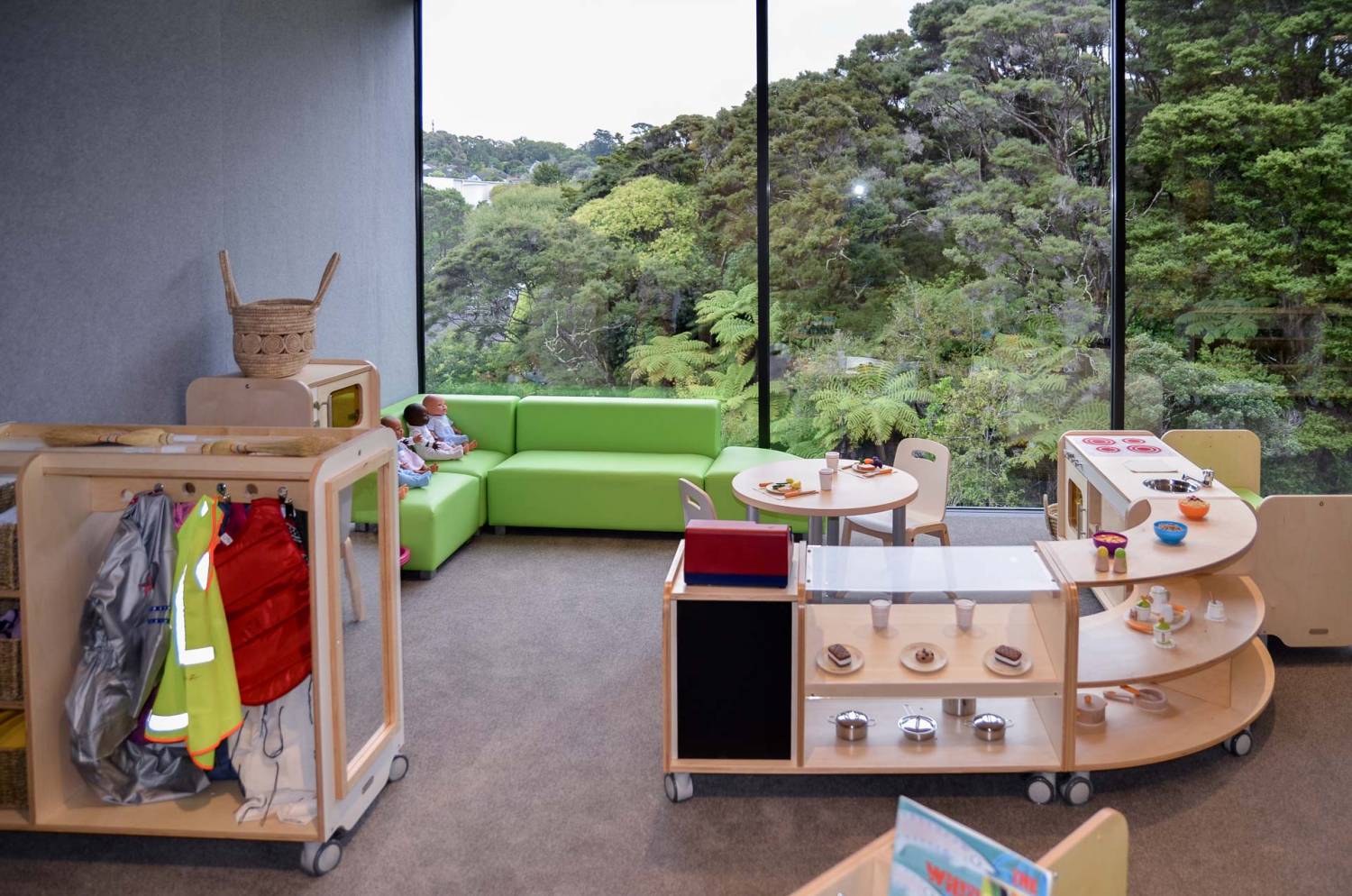 Large open plan rooms pose a critical issue to overcome. Noise control. Too much noise is an ongoing problem in early learning environments. The solution was to strategically install our incredibly effective Sound Cubes over the hard floor areas in both the Preschool and Toddler Rooms. The sound cubes not only reduced the over decibel reading inside the classroom to more peaceful levels but also provide a stunning added dimension to the architectural look. See the initial snapshots of these rooms, and you be the judge!
Outside is the new and hugely popular Outdorable® range of moveable play equipment. The all natural wooden climbers and tables were specced into the areas to compliment the outdoor design done by Playscapes. The Outdorable® furniture is manufactured from unique weatherproof timber, to last a life time; they nestle into the environment extremely well with the natural colour aesthetics of this product. No more bright colours needed as we know the children bring the colour themselves.
With two days booked out for installation, and a close working relationship with our resources supply partner Every Educaid, the set up went smooth and efficient. The finished result: a world-class childcare centre that any parent and child would want to attend.