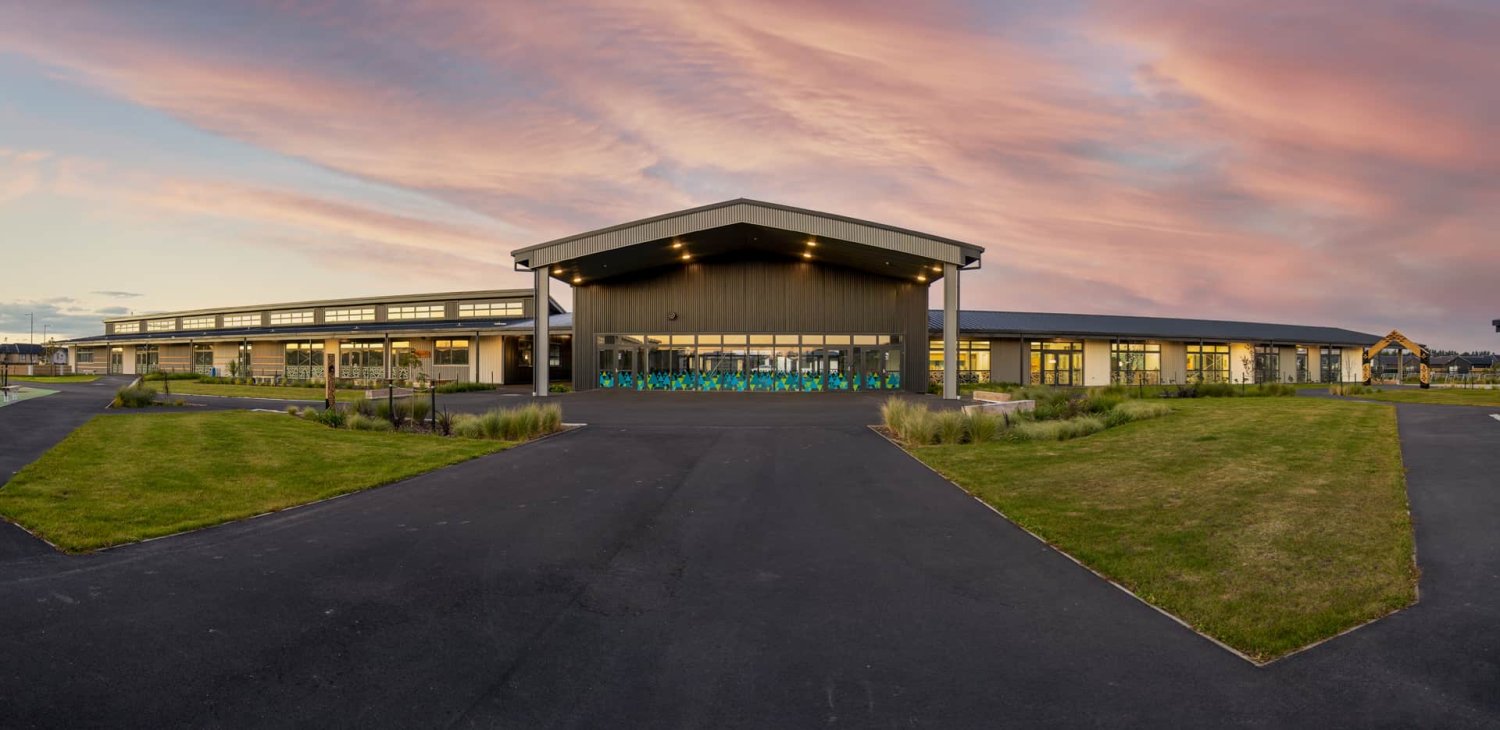 Client: Te Rohutu Whio
Location: 85 Kate Sheppard Drive, Rolleston 7678
One of New Zealands latest purpose-built Kura's, situated in Rolleston is getting a lot of attention from near and far. Te Rōhutu Whio is a very special place to learn. A school that bases everything they do on aroha, whanau and relationships ensures that the tamariki have a strong connection to the land they stand on. With a focus on wellbeing, they are able to create a safe and nurturing environment for tamariki to learn and have an amazing new fully furnished facility to do so with energy.
Working with the design concepts right from the beginning was key to our success in bringing this all together. Ensuring that we understood what the culture was and how we could create spaces to bring in that connection with the local natural environment and history of the land. Incorporating background images taken from around the area and engraving the logo into some of the equipment showed the attention to detail we always set out to achieve. What an amazing journey! One we feel extremely grateful to be part of.
"The reason we loved LSG when looking around was really the natural furnishings they could provide and their attention to detail around our localised curriculums... I would definitely recommend LSG to other schools."