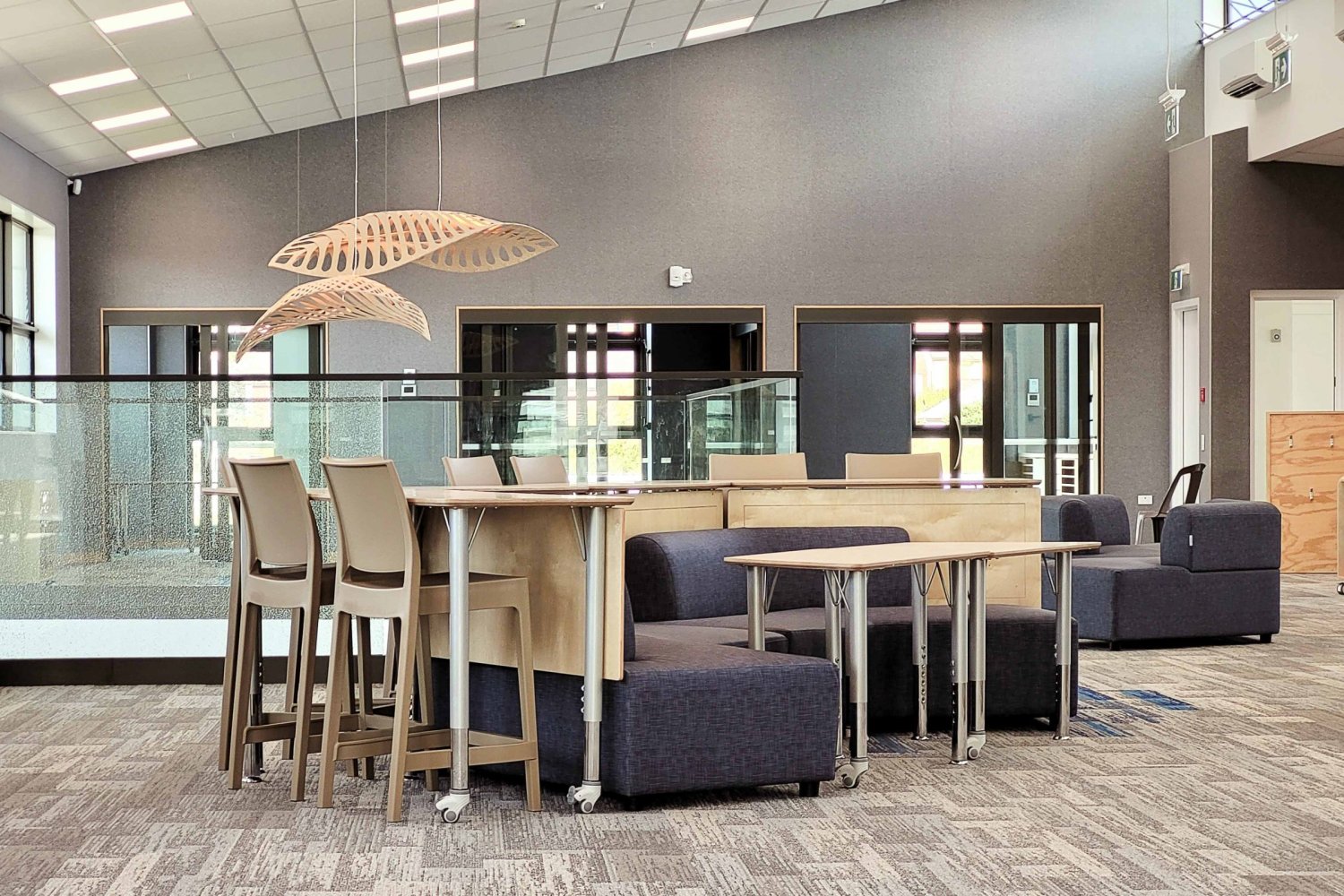 Project: Oteha Valley Primary School
Location: 2 Medallion Drive, Oteha
Oteha Valley Schools vision is "To have pride in ourselves, pride in our community, pride in our cultures, beliefs and values."
Rose and the team at Oteha Valley School wanted the new build to reflect this vision for each child through flexible furniture and natural calming learning environments that would inspire each child to learn with pride in everything they do. 
We took this vision and created a 3D walkthrough of the spaces that reflected this. From there Rose worked with our team through changes to get every learning space just right.
Bring on delivery day... Our team were onsite for delivery of the furniture working with the Oteha team to setup the spaces. Together with LSG they achieved their aim of creating an environment where every child is inspired to learn and learn with pride!